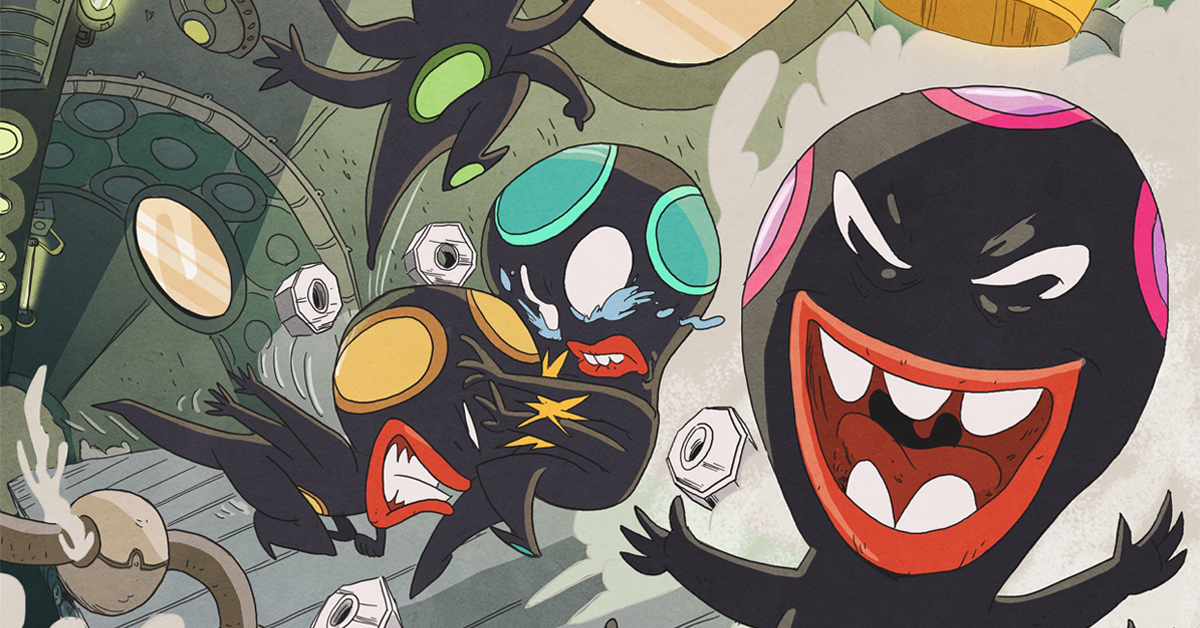 Cibos Demo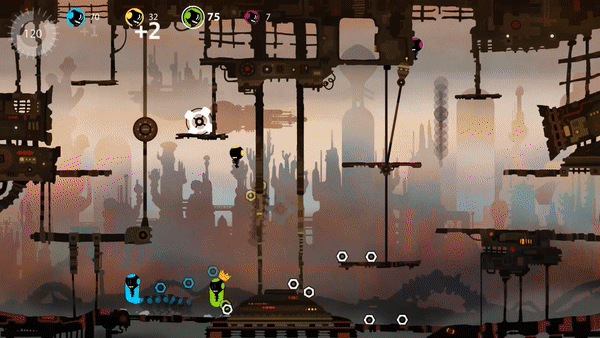 CIBOS is a crazy party game, up to 4-players online or local centering around hilarious versus matches.
Come back to golden age of couch game and challenge player all around the world.

Are you ready to become the best employee of the galaxy?

Also experience a solo adventure to discover the amazing world of CIBOS!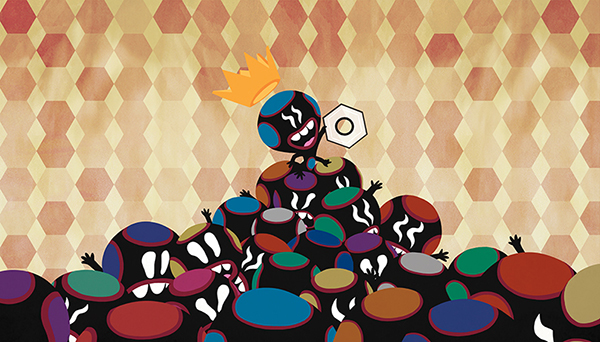 Cibos are little aliens who spend their lives at work. You are a CIBOS ! You must collect a maximum of bolts in a waste reprocessing plant. The more bolts you have, the better your chances will be of becoming the best employee of the Galaxy !

Go through the training centre in the adventure mode to learn how to master the game. Play the different modes (online, local or solo) as you wish.

Features:
Fun and completely crazy super speed party game up to 4 player online and local
Solo adventure through the amazing world of CIBOS!
A graphic and unique world, deep and varied with many levels
Diverse powers for Cibo
Moving decors and variable geography during the game phases
Choose the color of your CIBOS
End-match challenges
A global score table (you play against players all around the world)
An easy grip of controls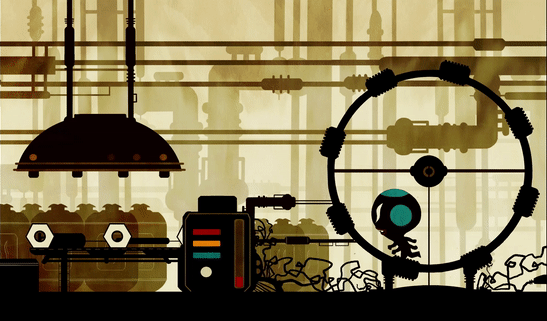 Install instructions
Setting Up Hosting On Windows with PARSEC for multy-online:
If you have a gaming PC that fulfills these hardware requirements, you can host a Parsec gaming session for yourself or your friends to connect to.
You also need to be running Windows 8.1, 10, Server 2012, or Server 2016 to host. Parsec cannot support Windows 7 as a host. It will not happen any time in the future due to Microsoft deprecating the operating system and not adding important features, like this, to Windows 7.
HOSTING A GAMING SESSION ON PARSEC
Visit the downloads page and download the Windows version of Parsec.
Make sure you download the right version of Parsec for your Windows operating system. Some Windows computers still run the 32-bit version of Windows. Please choose that version of the Parsec software if your computer is running 32-bit Windows.
Install Parsec and accept the Windows Firewall exception request. If you don't do this, follow this article on how to add a Windows Firewall exception.
If you want controller support for people connecting to your gaming PC, you need to install the ViGEM driver.
If you ran into a problem at this point, or Parsec doesn't successfully install, it's most likely because your anti-virus is blocking the installation. Please make sure your anti-virus doesn't block it.
Log in or create an account when Parsec launches.
If you didn't enable hosting on installation or you've disabled it at some point, please enable it in the hosting section of settings.
If this setting doesn't appear, please read this article.
If you want to start Parsec when your computer starts, right click on the Parsec logo on the task tray and choose "Start on Login." This step will help avoid you accidentally forgetting to turn the Parsec server on. Don't worry, anyone trying to make a connection still has to be approved by you unless you give them permission to connect without permission.
If you want to disable hosting while running Parsec, visit the computer settings and choose disable hosting.
A lot of people get confused when they see multiple processes for Parsec running on their computer. There are a few apps running that make Parsec work. We have a separate process running for the Parsec Service, which allows you to get through UAC screens. Just like every Windows Service, this Service always runs in the background. You can find more information about that here. If you don't want the Service to run, you can stop it, but you will not be able to interact with admin applications or UAC screens. You can always restart the Service through Task Manager Services Tab.